Top Five Reasons to Hire Me as a Developer
One of the hardest things when connecting with people online is building the trust and understanding to collaborate on a project and complete it on time. They best way to do that is to get to know each other.
Keeping that in mind, I would like to tell you about myself. Don't hesitate to contact me if you want to know more. 🙂
Why you should choose me?
I have been doing this for many years
I have always been interested in computers and coding. I remember the first time I wrote some C++ code that printed out "Hello World" and a list of prime numbers up to 100. It was fascinating to see how fast the computer did so many calculations.
Over time, I learned the basics of different languages like Visual Basic and C Sharp to create some basic Windows applications.  After that, I learned Java to create some Android apps. All this was a good learning experience but I wanted to write code that would reach a wider audience. So, I decided to learn web development.
Initially, I learned CSS and how we can use it to move elements around. Gradually, I learned more advanced stuff that can be done using JavaScript and PHP.
I have also written some educational posts for publications like SitePoint in the past.
I like to experiment and learn along the way
Once it was settled that I want to create websites, I started learning about different libraries, tools and frameworks.
The best way to learn is to do something yourself. That's why I started to work on a lot of my personal projects that would help me with my day-to-day operations. I have built a lot of stuff in the past like a personal news aggregator, image editor, meme maker, and commenting system etc.
Creating and learning all these new things gave me a lot of confidence about my skills in HTML, CSS, JavaScript, Python and PHP. Then, I moved on to learn about the popular CMS WordPress. I learned how to create WordPress themes form scratch, modify plugin functionality and customize pre-built themes to suit my own needs.
I like to give my best when working on projects
I sincerely believe that any work I do is a reflection on my skills. For this reason, I always try to give my best when working on any projects.
My ultimate aim is to keep things as simple as possible and as fast a possible. I don't look at different libraries and frameworks as fancy tools that have to be used in every project just because they are trending. This outlook helps me get the best possible performance while still keeping the technology stack as simple as possible. Here are two screenshots that show the performance of my own website: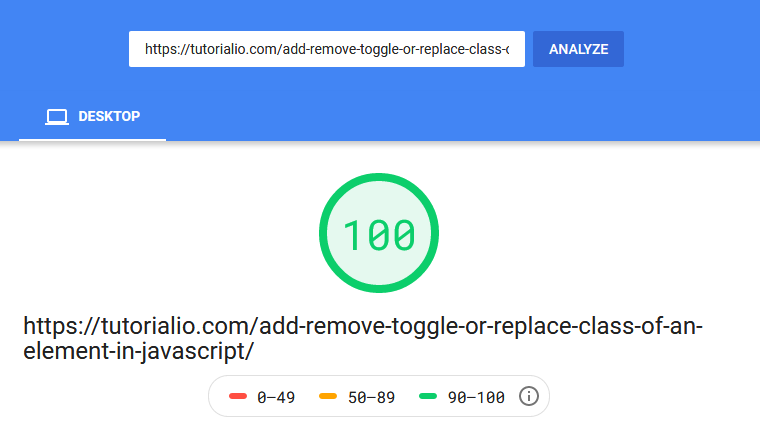 Almost every page on my website has a similar score and I try my best to get high performance scores for my clients. It all depends on how much control I have over the website.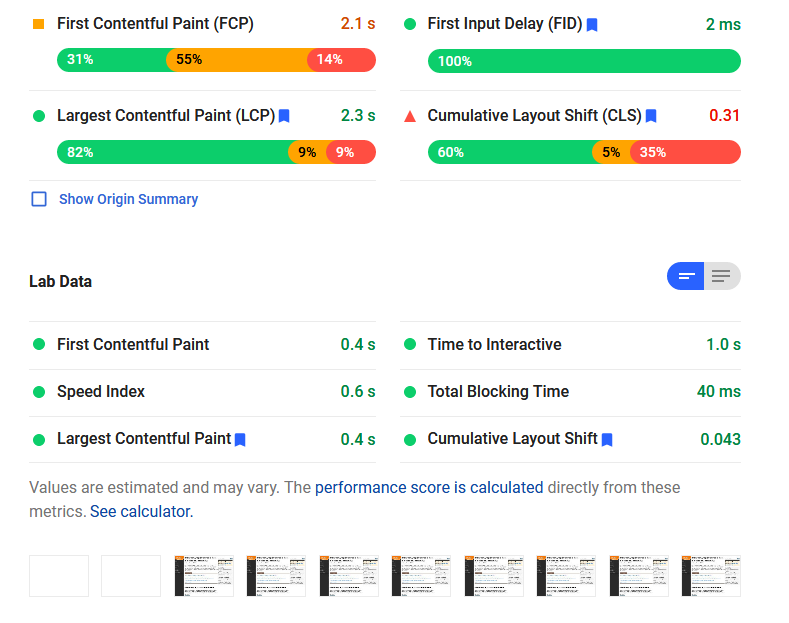 I will not leave you hanging
The first thing that I do before I start working with a client is to figure out exactly what they want to achieve.
If the skills I have don't align with the things that they want to accomplish,  I tell them straight away without leaving them hanging or stringing them along for some time.
I also understand the importance of completing projects for my clients on time. Therefore, I always try to consistently meet deadlines.
I will be giving you the best possible advice along the way
When I started out web development, their was no one around to guide me. I made a lot of mistakes and learned from them.
Learning from your own mistakes is great but it can also be very disheartening. Not everyone has the time to do the research and figure out what is good for their project or website.
I don't want other people to feel cheated and clueless like I felt when starting out with web development.
When working on a project, we will be communicating constantly to figure out what's best for your website and proceed accordingly.
What kinds of projects do I work on?
Here are some things that I can do very well:
Write HTML and CSS to convert your design into a responsive website.
Write JavaScript and PHP code to make a fully functional website for eCommerce, event booking and scheduling etc.
Create a develop a WordPress theme for you from scratch.
Modify a WordPress theme to suit your needs.
Rate this post —